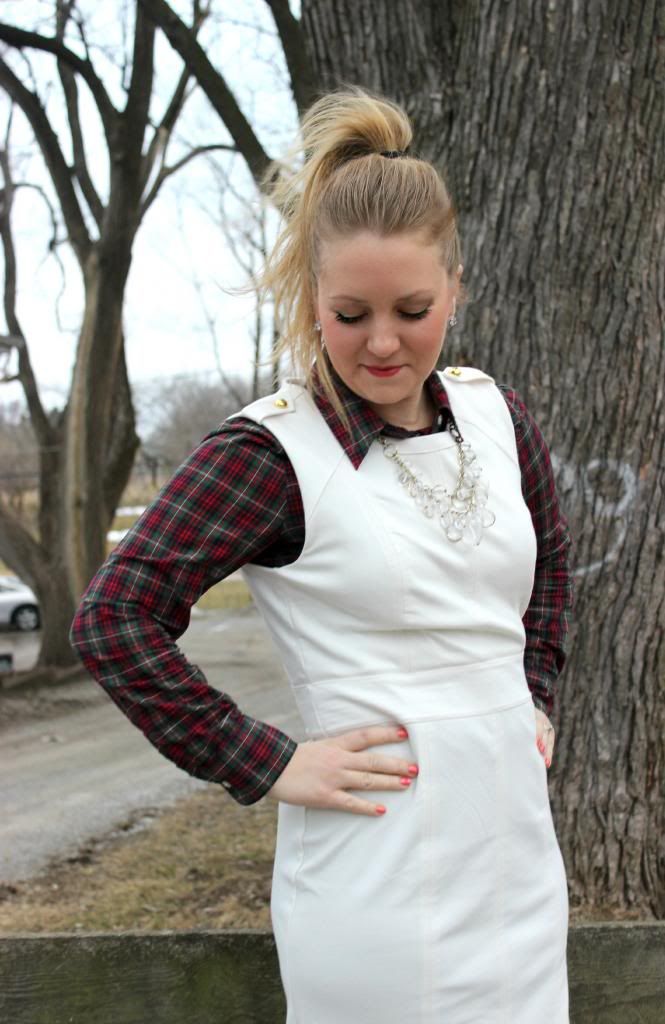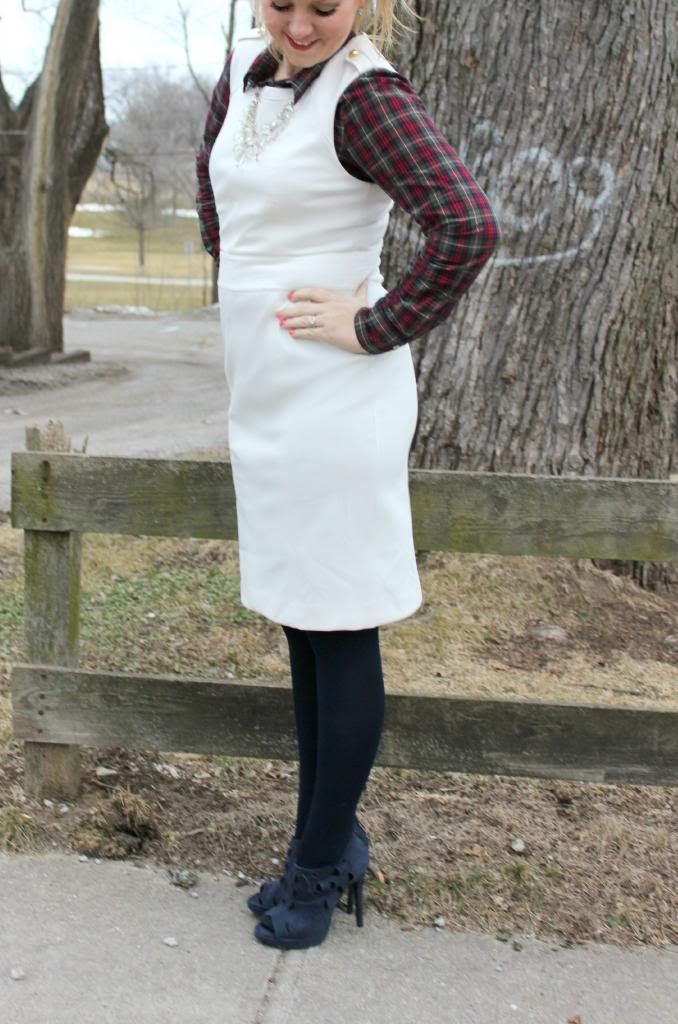 Dress - Banana Factory | Shirt - J.Crew Factory | Tights -
Kohls
| Shoes -
Sole Society
Necklace & Earrings - Premier Designs Jewelry
Shop Spring Versions of This Look:
I haven't been wearing this dress like I thought I would during the Workwear Remix Challenge. Mostly because it has been super cold and I just couldn't bare wearing a dress or skirt. And as much as I love these heels, they are pretty scary to walk around in Iowa winter. You just never know when you might hit an ice patch. Or trip on your own feet. I guess that could happen anywhere. But I finally put an outfit together and bared the wind to photograph it. Excuse the wind-blown mop on my head... it was ridic outside.
P.S. I'm not going to lie, I can't wait for this challenge to be over. My creativity is feeling stifled!
xox,