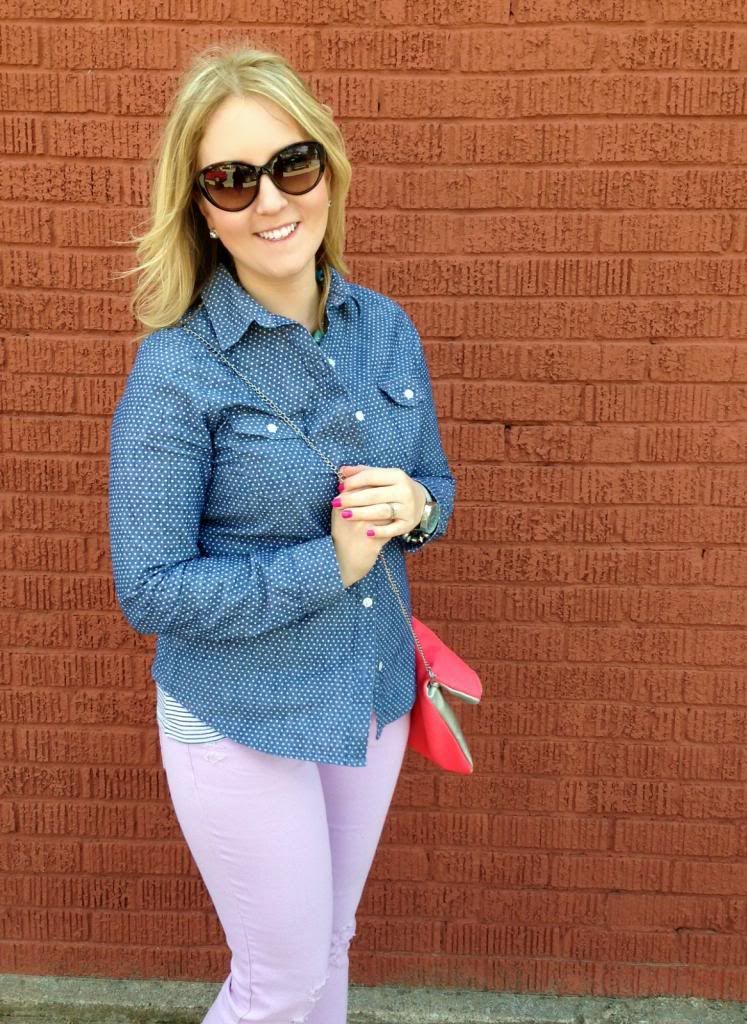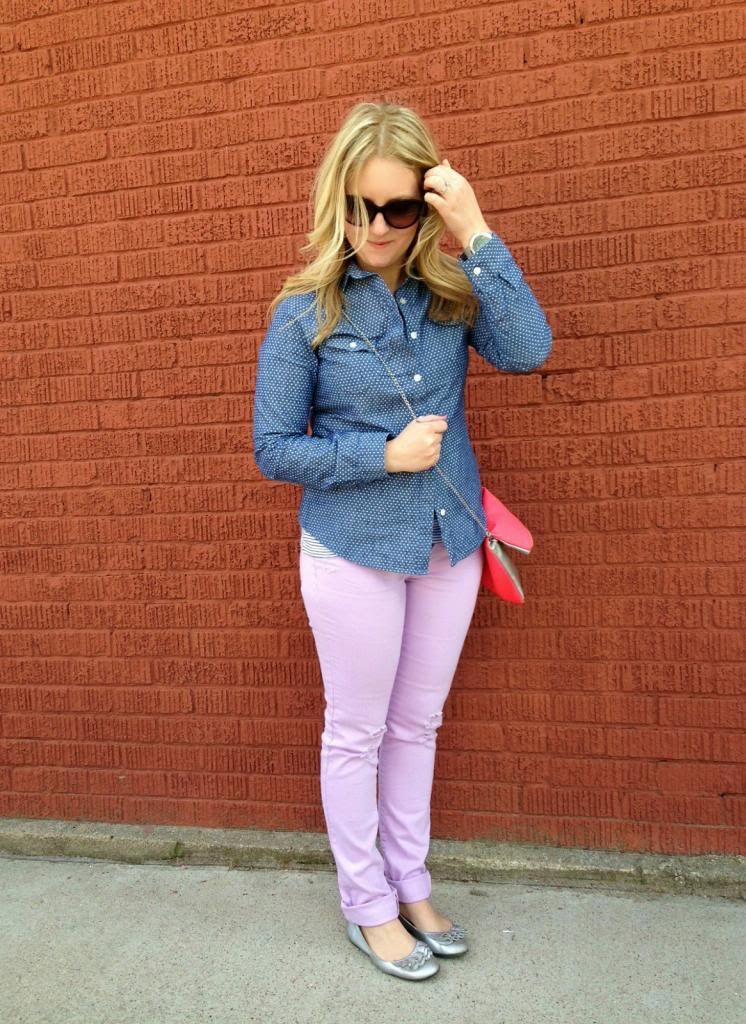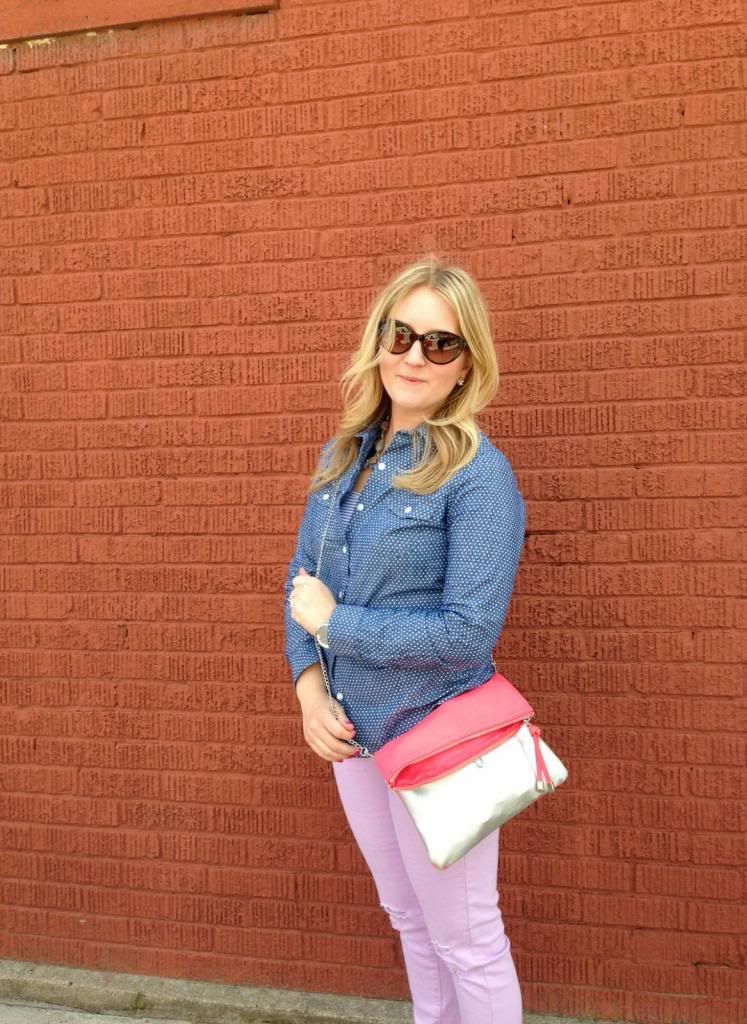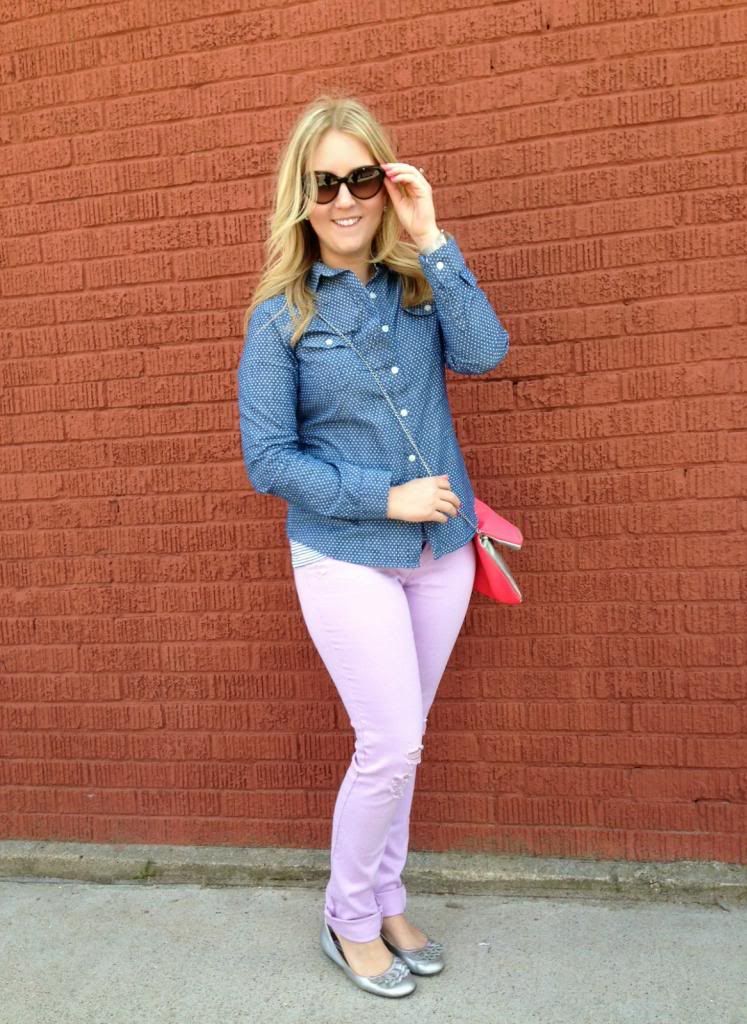 Top - Old Navy | Jeans - JCP | Shoes - Payless | Clutch - H&M | Sunglasses - DKNY
Sorry I have been MIA a bit the last few weeks. I've been trying to get caught up with things at home and in my personal life. And for the most part, it's working! I am feeling more refreshed and things are starting to get taken care of. Thanks for baring with me and for the encouragement along the way. I hope to get back to normal posting here soon!
A few things about this outfit... these jeans... My new fav. I got them at JCPenney and they were on clearance for $10 and they are the perfectly distressed pair of lavender skinnies that I had been looking for. I never used to be a pastel girl, but this spring has me obsessed with pastels! And what better way to pair colored skinnies with than chambray. And what better way to wear chambray than with polka dots. All of my fav trends in one outfit. Done.
On another note, I know these picture aren't rockstar but they were taken with my iPhone and I'm pretty impressed! I didn't realize that iPhone pictures still looked decent when "blown" up. So... that will take some pressure off bringing my lug of a camera everywhere I go in hopes to get an outfit picture :) It's the little things in life, I guess!
I hope you all have an amazing weekend. I plan to get started on my spring cleaning checklist. I'm actually kind of excited! What do you all have planned???