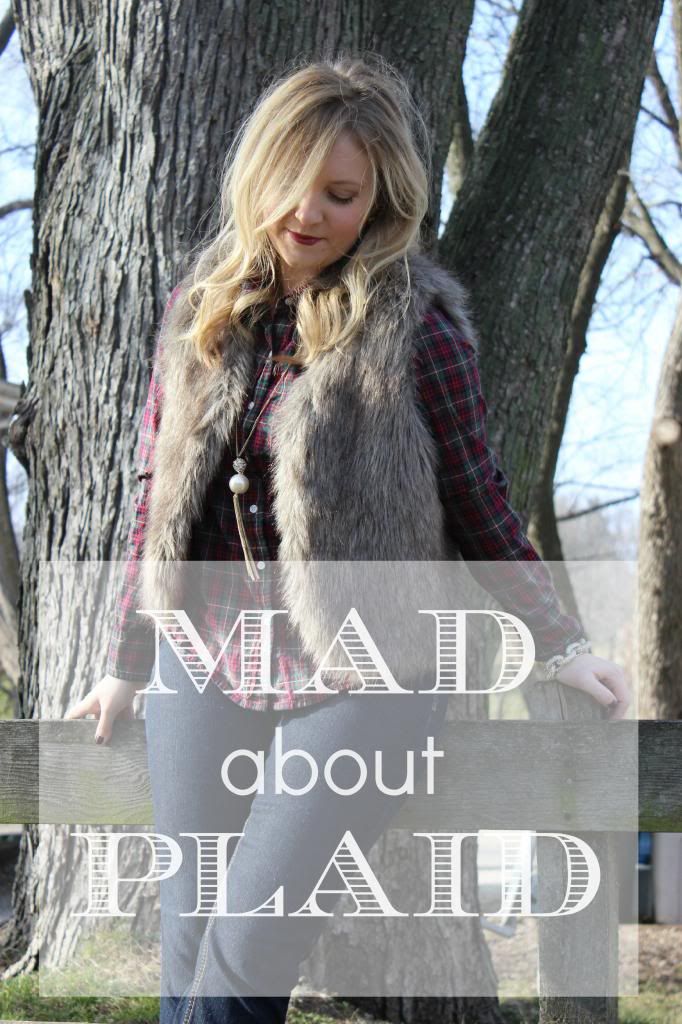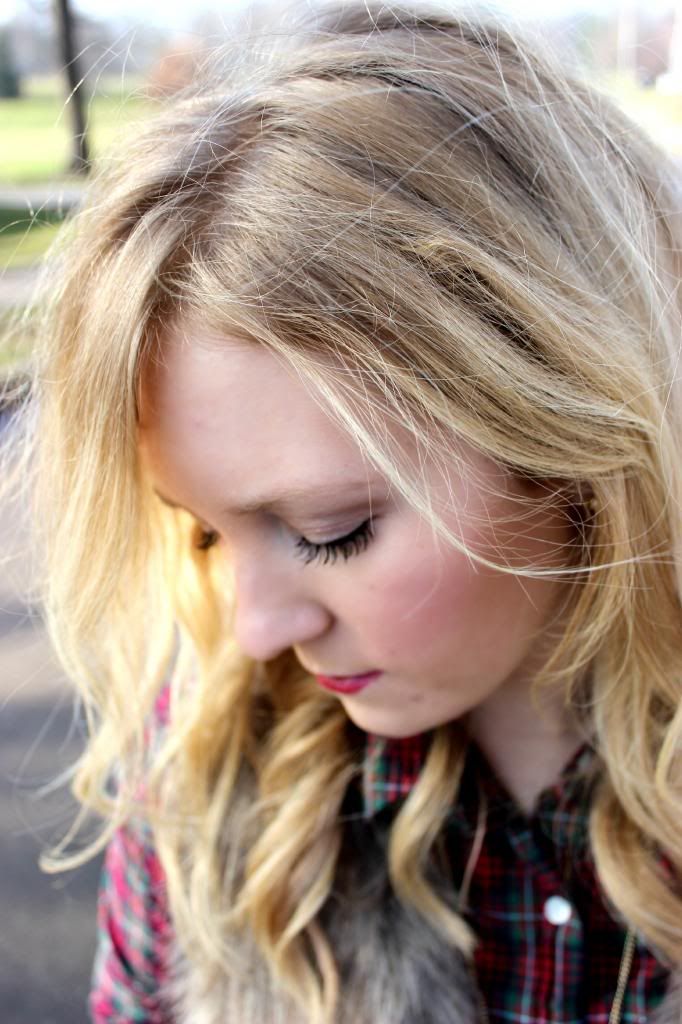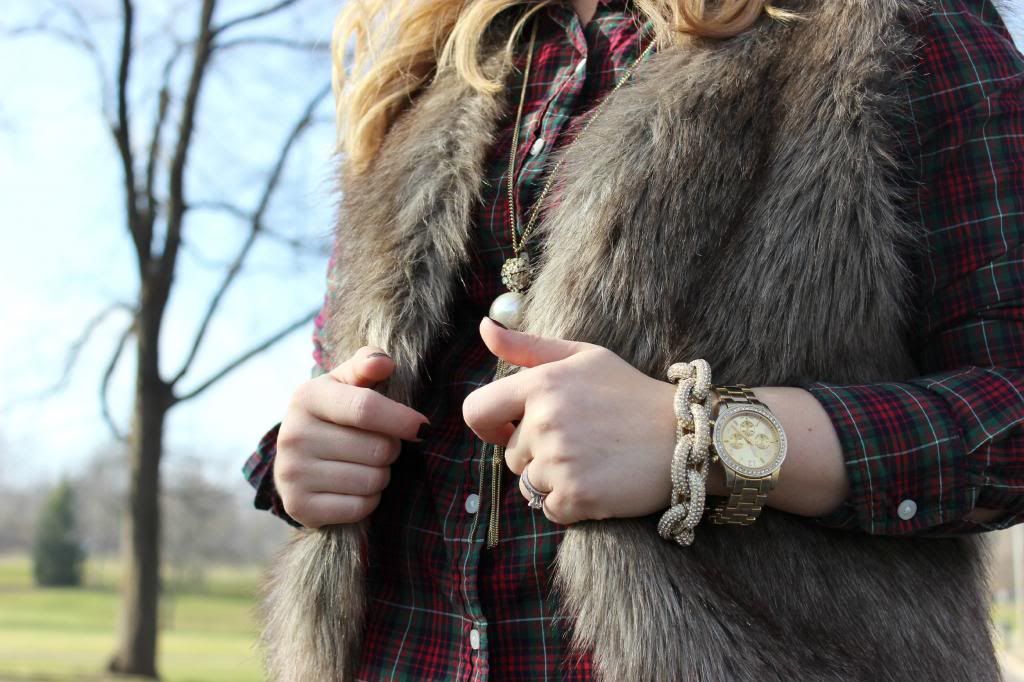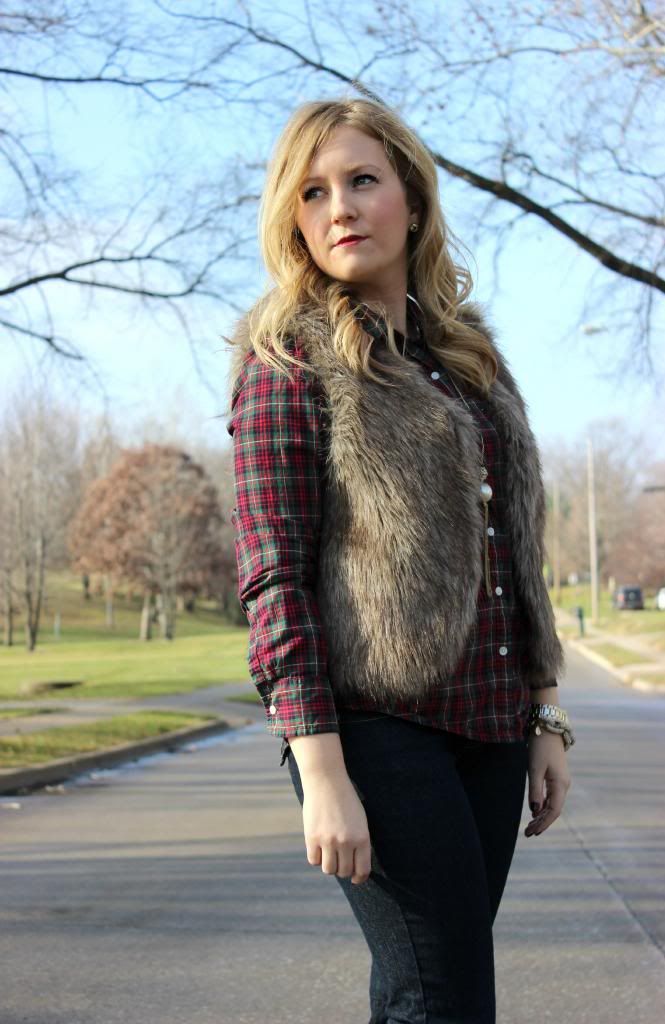 Plaid top - Gap Outlet {similar}
|
Fur Vest - Aeropostale {similar}
Jeans - American Eagle
|
Necklace - InPink
|
Bracelet - Ily Couture
Shoes - Sole Society
I know I am probably boring you all with my fur vestiveness and plaid craziness but I can't help it! I seriously have been wearing it nonstop. And since I planned these outfits a bit in advance, I didn't realize every pic would include these staples until I put them all together. Sorry I'm not sorry. I mean it is the week of Christmas so it was bound to happen!
Hope you all had a Merry Christmas! I hope you all were able to celebrate the real reason for this Christmas holiday. I am so thankful that we are able to celebrate the birth of our Savior, Jesus Christ!
Isaiah 9:6
For to us a child is born,
to us a son is given,
and the government will be on his shoulders.
And he will be called
Wonderful Counselor, Mighty God,
Everlasting Father, Prince of Peace.
xox,