Here is the first of my favorite fall trends that I can't get enough of!
I have been loving the look of leather for fall. I am more of a girly girl type but can't help wanting to add in leather pieces to a flowy top or with sequins.
I just bought a pair of liquid leggings and think they will be so cute with a loose tee for the weekend or dress them up with a pair of heels.
Has anyone else out there been searching for a leather (or faux) jacket that fits like a glove?! If you're petite like me, it's so hard to find out that fits just right. I am still on the look out but in the mean time I can't help drool over all of the fun detailing and options there are to add a little leather to any outfit.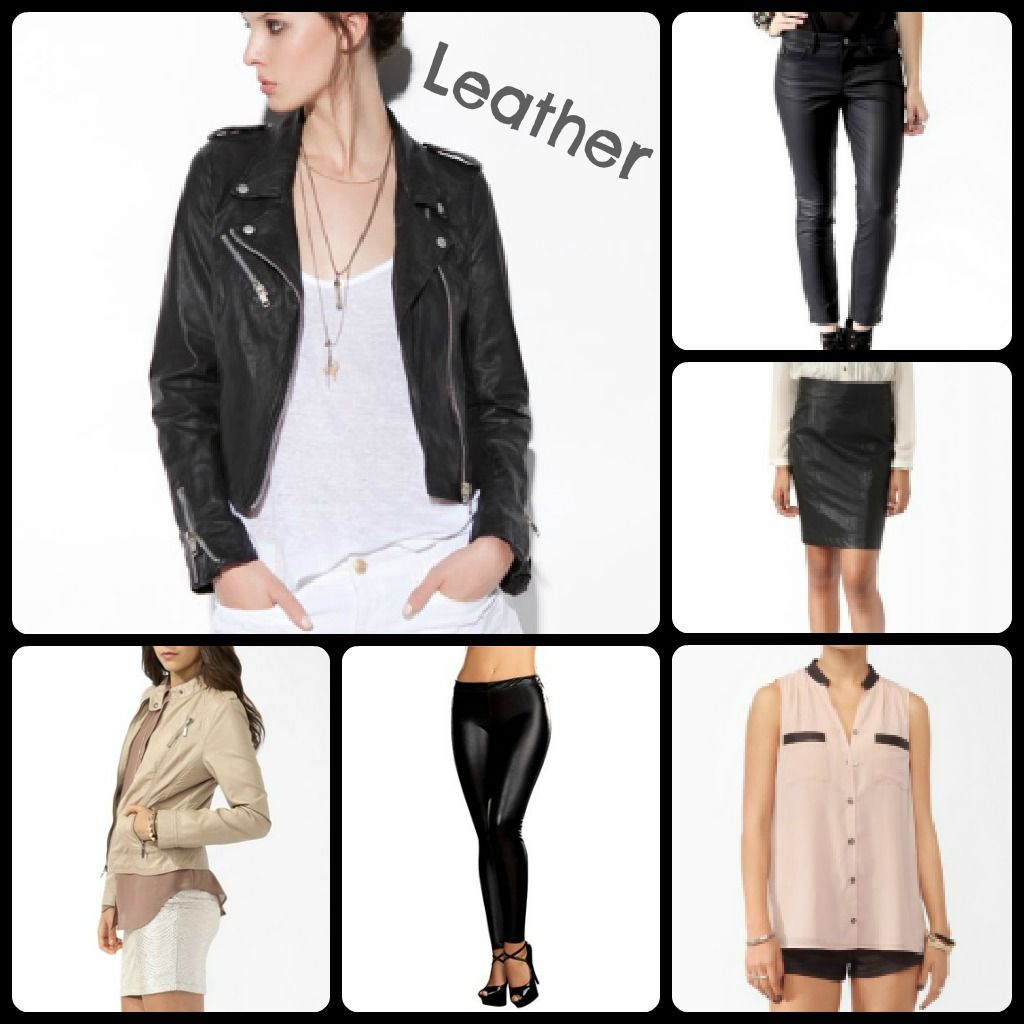 Here are a few retailers that can help you add this trend to your closet:
Leather Jackets at Zara are amazing! They have the perfect touch of rebellion mixed with a classic fit.
This is the prefect place to try out a trend. Especially if you aren't sure you want to dish out the big bux! Make sure the leather doesn't look too plasticy* though!
There is a lot of variety at ASOS. Whether you are looking for a cheap option or more quality always check out ASOS!
Anyone else loving leather for this fall?
{Or maybe you always have!}